3F Linux Track



Eurostandard Plus 6‑conductor (plus earth) busbar (L1/L2/L3/N/GRD/DA/DA) 16A/440V with power supply cap and closing cap.
A20424
3F Linux TK L1778
1778x62x57
20
MECHANICAL
Light unit in hot‑galvanised steel with white polyester powder coating, with retractable fastening clips and stainless steel safety hooks.
Electrified busbar made from extruded white aluminium, Eurostandard Plus compliant.
The wires are enclosed in rigid extruded profiles made of PVC insulating material with high dielectric strength.
Length of the electrified busbar: 1500 mm.
ELECTRICAL
Connection to the structure with mobile 7‑pin plug with phase selection (H05Z‑U Halogen Free cable section 0.5 mm² HT90).
(L1/L2/L3/N/GRD/DA/DA) 16A/440V 2x1A/50V FELV AC (DALI).
Copper conductors.
INSTALLATION
This unit can be installed only on profile 3F Linux S | IP40.
ON REQUEST
black and grey electrified busbar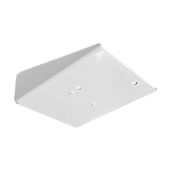 Wall‑mounting bracket, in white painted steel.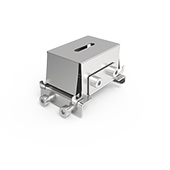 Brackets for installation of 3F Linda luminaries on 3F Linux S structures.
Made from hot‑galvanised steel.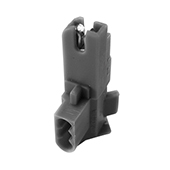 Code
Item
A20476
Contact pin for 3F Linux plug (50 pcs.)The pack contains 50 pieces.
Additional contact for light unit plug.
Accessory not compatible with codes: A20011 ‑ A20012.