/ 3F Filippi
3F Filippi, a Company that has shaped the history of lighting in Italy is now a reality at the service of professionals and designers looking for quality solutions.
The most important vallue: absolute transparency with the market. Ever since it was founded, our company has always offered fixtures that offer guaranteed performance, establishing itself as a reliable partner for the creation of any lighting project.
/ The Group
Three companies, one reality that shares common values, expressions of Made in Italy.
With extensive experience and the combination of their respective expertise in technical and architectural lighting the three brands together provide a complete portfolio of products that proudly bringMade in Italy to more than 50 countries worldwide.

Today the Group can meet and satisfy any kind of design and project requirements. Our partners can choose from a huge selection of products and solutions; from hightech and functional products from the 3F Filippi catalogue to indoor and outdoor architectural lighting fixtures designed by Targetti, right up to a wide range of LED lamps and fixtures from the Duralamp brand.
/ Our values

We want to contribute to spread and develop a new consumption model that is not based on a "disposable" economy but on products that can be updated over time.
Our products have always been built as platforms that can adapt to the customer's needs and technological development, for solutions that are always more efficient. To reach this goal, we focus on increasing the performance of the products and reducing the environmental impact of the manufacturing processes.

3F Filippi actively collaborates with Lighting Europe to develop increasingly advanced systems, in line with European and International standards. It is also a member of ASSIL (Italian Association of Lighting Manufacturers), a partner and institutional supporter of IES (Illuminating Engineering Society of North America), AIDI (Italian Lighting Association), and APIL (Association of Lighting Professionals) with whom it shares the values of the Carta della Luce (Light Charter).

/ RELIABILITY first of all
Our commitment is to offer its customers the best
technology available
on the market. Whenever a customer chose from our product he must be certain he is chosing the best technology available on the market in terms of
technical performance, reduced energy consumption, and reliability.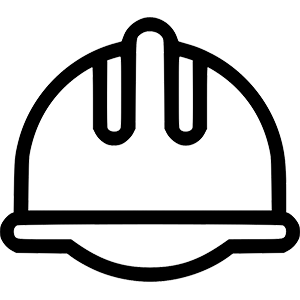 / SAFETY at the maximum level
All 3F Filippi products are tested in-house in special laboratories in accordance with the current national CEI 34-21, European EN 60598-1 and international IEC 60598-1 standards, guaranteeing the
safety, quality and long life
of the devices.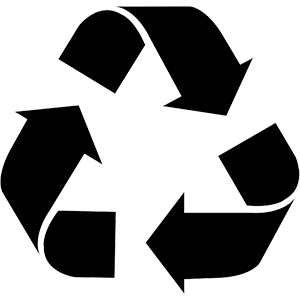 100% SUSTAINABLE
We have always been
environmentally
sensitive: each product is designed as a platform adaptable to our customers' needs, so that it can be reused, reconditioned, improved (upgraded) and recycled.

/ READY for any emergency
3F Filippiis one of the few companies in Europe to have the tools to certify its products according to the recent standards UNI EN 13032 and IES LM-79 which determines the requirements for the
emergency lighting
with or without interchangeable luminous sources.
/ The laboratories
3F Filippi is one of the very few companies in Europe to own a Goniophotometer with a rotating mirror.
The use of this technology allows us to guarantee quality, reliability and authenticity of the data reported, through tests such as: photometric measurements (intensity, distribution, luminance), colorimetric measurements (light spectrum, colour temperature, colour rendering) and punctual thermal measurements on the luminaire's internal components.

In addition to this instrument, 3F Filippi also has a Test and Inspection Laboratory that has obtained the Customer Testing Facilities CTF Stage2 recognition from IMQ S.p.A. capable of carrying out its activities under the supervision of one of Italy's major certification bodies, IMQ S.p.A.

This makes it possible to carry out tests valid for product certification independently, guaranteeing the quality and durability of products to the benefit of the customer.

Within our laboratories, the following tests can be performed:

Temperature
Electromagnetic compatibility
UL Conformity: Rain and Sprinkler
EMC Compatibility: Burst and Surge
Liquid seal tests
Ball impact resistance (DIN 18032-3)
Dust seal
Resistance to salt spray
Impact Resistance
/ Ecodesign and sustainability
We use photovoltaic panels that cover 30% of the energy needs, with the remaining 70% from certified renewable energy sources.
At 3F Filippi, we make products that are increasingly efficient and less impactful on the environment, with the aim of achieving the goal of reducing greenhouse gas emissions by 2030.

For this reason, for several years now we have undertaken various actions that focus particularly on the application of Lean Production - a production system that aims to minimise waste to the point of eliminating it - and through the use of Life Cycle Assessment - assessment of the life cycle of a product to achieve the highest possible energy efficiency and maximisation of its lifespan: we currently already reach 100,000 hours of operation, an important result that we intend to surpass in the coming years.