Download
|
Lighting Design Software
Update the plugin for DIALux 3F Filippi is easy and profitable: in this way you'll have the latest database of our products to put them in your lighting calculations.
The updated database allows you to save money: you can optimize the number of devices and consider the latest products in our range!
The procedure is simple:
1 - Open or DIALux DIALux evo
2 - Start our Plugin
3 - Click on the "i" to be found in the "Updates" tab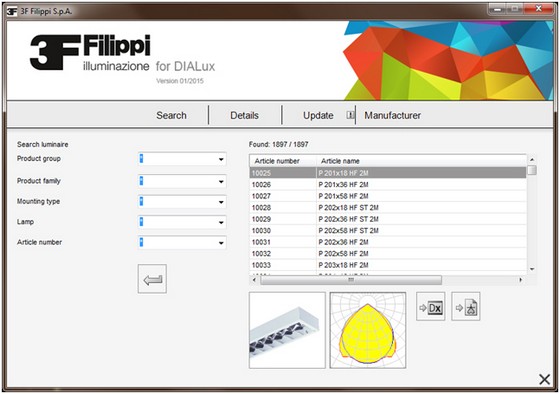 4 - A window will opens: click on "Yes" to download the update
5 - Done!