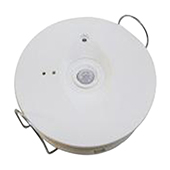 DALI-SENSE-BMS manages a group of DALI/DALI DT8 fixtures that are cabled in automatic and manual mode using integrated brightness and movement sensors.
DALI-SENSE-BMS works in an interconnected mode with all other components in the system and can therefore be used to create multi-group applications and can be centralised via Ethernet with BMS and third-party software.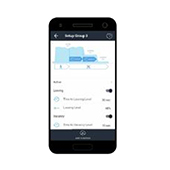 DALI-SENSE App allows you to configure the operating parameters and working methods of the wireless multisensory DALI-SENSE and to manage the DALI fixtures connected manually.
The DALISENSE App is compatible with smartphones and tablets with a Bluetooth Low Energy interface with Android or iOS operating systems and can connect directly with the DALISENSE sensors using a Bluetooth LE interface.